---
INSTAGRAM
Sirius Social Media
---
FACEBOOK NEWS
Sirius Social Media
Sirius College added 32 new photos — with Azize Ulku.

The Grade 6 students at Dallas Campus went on an excursion to China Town/Chinese Museum today.

Students spent the day learning about the Chinese community in Australia from the 1850s. In the Chinese Museum students viewed an extensive collection of Chinese clothing and textiles, photographs, documents and artifacts that reflect the social fabric and activities of the Chinese community.

Students also had the opportunity to see the largest Chinese dragon in the world. ... See MoreSee Less
---
TWITTER NEWS
Sirius Social Media
Career advice should begin at age eight, Victorian inquiry told
#Education #Careeradvice
https://t.co/Me2HUCrQ6z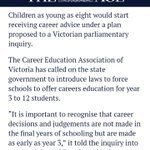 Legendary film director Ridley Scott--"It is extraordinary what an enthusiastic teacher can do, drawing the student out, igniting independence, encouraging the design of your own future. Teaching is the most important of all professions."

A surprisingly potent technique can boost your short and long-term recall – and it appears to help everyone

https://t.co/8ostb2K9TG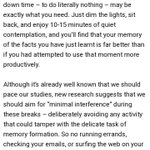 Technology is making our kids less intelligent, judging by my experience as a teacher
https://t.co/QZxwIy5FyA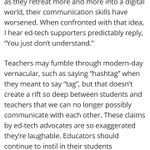 Load More...