FACEBOOK NEWS
Sirius Social Media
Sevcan Kandemir, Hajer Haydar and 333 others like this
Sirius College Career DevelopmentWell done one and all! Both our high achievers, as well as all students who have achieved the very best they could. Go & use your ATAR to unlock options to make the world a better place for you & your community.
3 days ago

· 14
Sidra ShahabAlhamdulillah... east and west Sirius is the best... thanks to the Principal brother Omer, Mahir Kara, Verga, Physics teacher and all of you...
3 days ago

· 8
DB KabakCongratulations to all students, their families and their teachers!!! It is a hard work that can be achieved by collective team work👍🏻
3 days ago

· 6
Javaria JavedAmazing results, well done to everyone, can't wait to see my sons reaching VCE,best school in area👏👏👏👏
3 days ago

· 3
Atif MirzaCongratulations to all students, teachers and parents on such grand achievement 👍🏼 It's a result of well deserved day'night hard work as a team. Wishing you all prosperous and bright future in all fields of your lives 👏🏼
2 days ago
Letfeah NeshabeCongratulations Susan. Well done on son achieving such an amazing score! 3bal Ibrahim...although he has a while to go. MashaAllah. Must run in family.
3 days ago
Heidi EL-TahhanSuzanne mashallah what an amazing achievement. Inshallah he continues to succeed with all of his future endeavours! xx
3 days ago

· 1
Kerime HusseinCongratulations to all students who graduated in 2017. Always stay positive and achive whatever you decide to do. Whishing you all the best, well done all!!🎓
2 days ago
Emel OzturkThis is such an amazing achievement and success😊😊 Congratulations for all of you guys!. You've done it again and you all deserve that. Well Done to all Sirius College families!!! 👏👏👏👏👏👏👏👏👏 Yessss
3 days ago

· 2
Fatma KuralMasallah Allah yollarını bahların acık etsın hayırlı meslekler nasıp edsın Insallah geclerımız kurur kaynagımız
3 days ago

· 4
Um Hassan SyriaReem Allahham مبروك حبيبتي ريم ، ان شاء الله يارب دائما. في اعلى المراكز
3 days ago

· 1
TWITTER NEWS
Sirius Social Media
Did you know that every 1 in 3 students in Sirius College achieved
an ATAR score of 80 and above; and every 1 in 5 students received 90 and above? #VCE #ATAR #SiriusCollege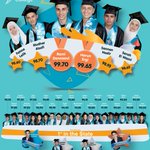 A new report has found that about two-thirds of Year 10 students do not have the basic knowledge required to become informed and active citizens in Australia's democracy
https://t.co/gmaNu3HYTa
#education #citizenship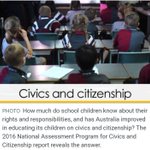 [email protected]: The effects of teaching kindness to schoolchildren:
- Increased altruism and willingness to share with others,
- Strengthened ability to focus,
- Modest boost to academic performance. via @nytimes
https://t.co/8aGBkHLBes #Education #EmotionalIntelligence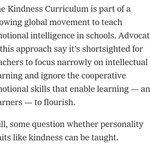 Load More...