Enrolment
---
We thank you for considering Sirius College for your child's education.
To apply for a place at Sirius College is easy. You can complete and submit your online application from your home or at the campus if you need assistance.
We look forward to welcoming your family to become a part of our community.
---

---
Selection Criteria
The school makes decisions to offer a place to applicants based on, but not limited to, the following items:
The result of enrolment assessment(s),
The educational history of the student,
Assessment of personal characteristics and approach to academic work,
The student's and the family's willingness to support the School's Terms and Conditions of Enrolment,
Whether he/she has siblings already enrolled in the school,
Children of graduates are given priority,
Children of permanent staff members are given priority,
Financial stability to make regular payments of tuition and relevant school fees,
The residency status of the applicant must be eligible for the study.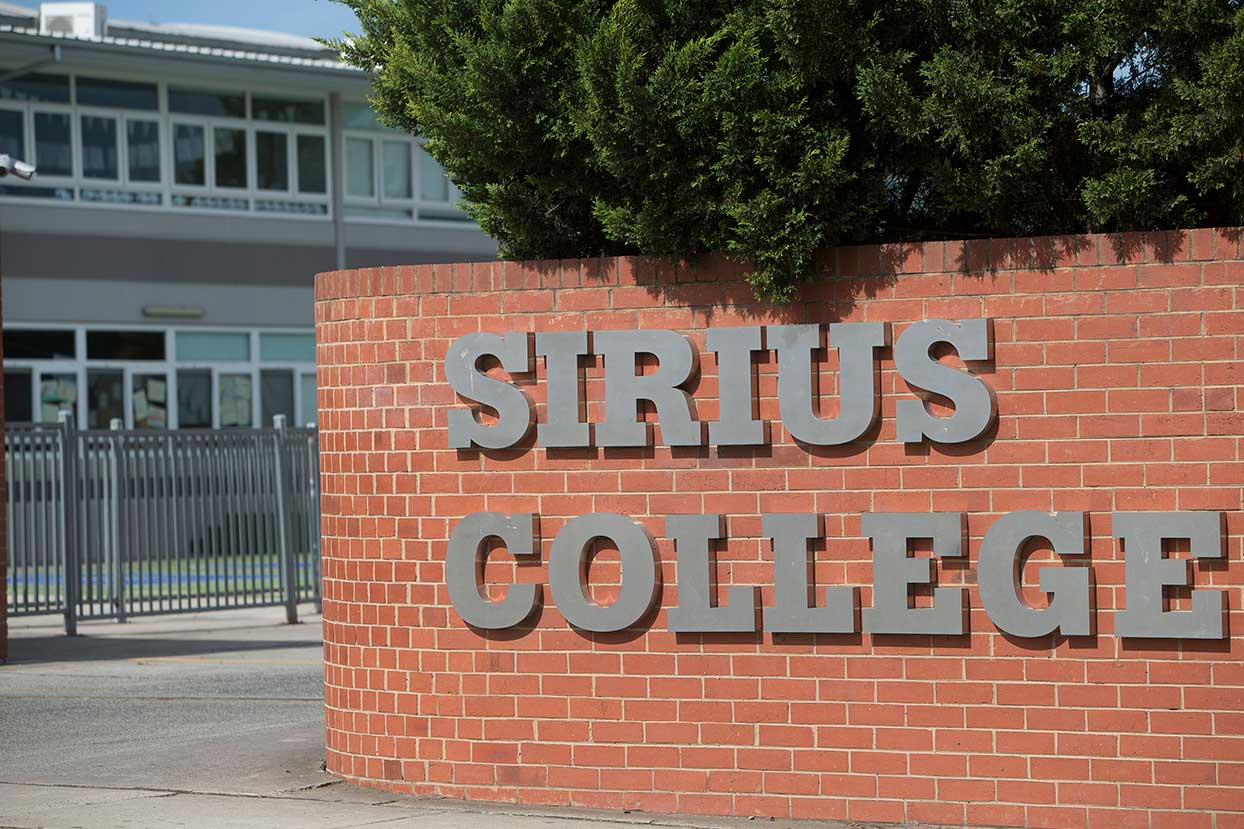 Please note that Sirius College offers the following year levels per campus:
Dallas Campus – Foundation to Year 6
Eastmeadows Campus – Year 7 to Year 12 (Girls only)
Meadow Fair Campus  – Year 7 to Year 12 (Boys only)
Keysborough Campus – Foundation to Year 12
Sunshine, Ibrahim Dellal Campus – Foundation to Year 12
Shepparton Campus – Foundation to Year 6
Enrolment Process
If you would like to make an application for your child, the information below will provide you with a comprehensive understanding of our enrolment process.
---
Click here to check the enrolment process flowchart.
---
Financial Support Programs
We understand that enrolment in a private school is a very big investment for most families. However, we have the following programs in place to ensure that students will be given the opportunity to attend our school  :
Academic Scholarships,
Sibling discounts for multiple children,
Alumni discounts for children of Sirius College graduates.
---
Enrolment FAQs
---
Enrolment Contact Details
---
Dallas Campus

149 Dallas Dr Dallas VIC 3047
Enrolment Coordinator:
Gulcan Arslan
[email protected]
Eastmeadows Campus

Goulburn St Broadmeadows VIC 3047

Enrolment Coordinator:
Peggy Jiang
[email protected]
Meadow Fair Campus

Lilliput St Broadmeadows VIC 3047

Enrolment Coordinator:
Marziah Mahmood
[email protected]
Keysborough Campus

139 Chapel Rd Keysborough VIC 3173
Enrolment Coordinator:
Peggy Jiang
[email protected]
Shepparton Campus

685 New Dookie Rd Shepparton VIC 3630
School Secretary:
Ozlem Akcesme
[email protected]
Sunshine, Ibrahim Dellal Campus

515 Fitzgerald Rd Sunshine West VIC 3020
Enrolment Coordinator:
Marziah Mahmood
[email protected]
---
---
---