Welcome
Thank you for considering Sirius College for your child's education.
Live Your Dream
We believe that creativity and individuality are important factors for children to reach their potential. Our students learn in a creative environment which stimulate their minds and make them much better learners and thinkers.
---
About Sirius College
At Sirius College, we welcome students from all ethnic and religious backgrounds. We are committed to the formation of a non-denominational school where we believe that the most important aspect of a school is its humanity. We educate our students in a thriving environment of serenity and care and encourage appreciation and respect towards all living things.
What We Stand For
---
---
Sirius College envisions to nurture resilient individuals with a wide range of skills, interests and attributes necessary to become tomorrow's leaders who are able to respond successfully to challenges in the global world. Learn more
Curriculum
We are committed to providing a learning environment which is safe, healthy and caring. A learning environment which focuses on improving student performance, allows all students to achieve and delivers the National Curriculum that is rigorous and engaging.
---
Success is not a coincidence if it is consistent
---
Since its first graduates in 2002, Sirius College gained the reputation of being one of the top-performing VCE Schools in Melbourne.
Today, Sirius College plays a leading role in educating young generations with its academic excellence and disciplined education; and continues to contribute to the future of Australia. Learn more
2022 VCE Results
---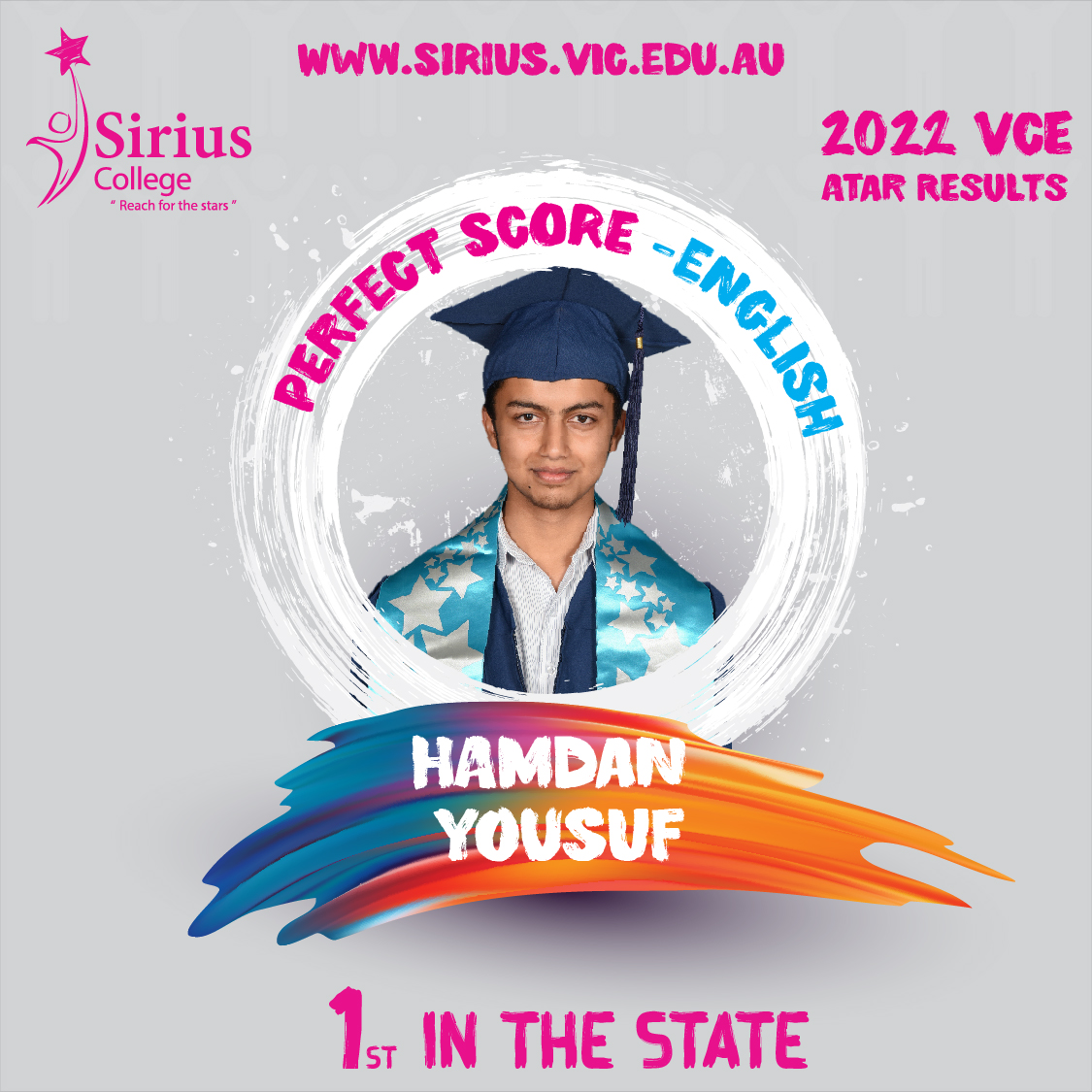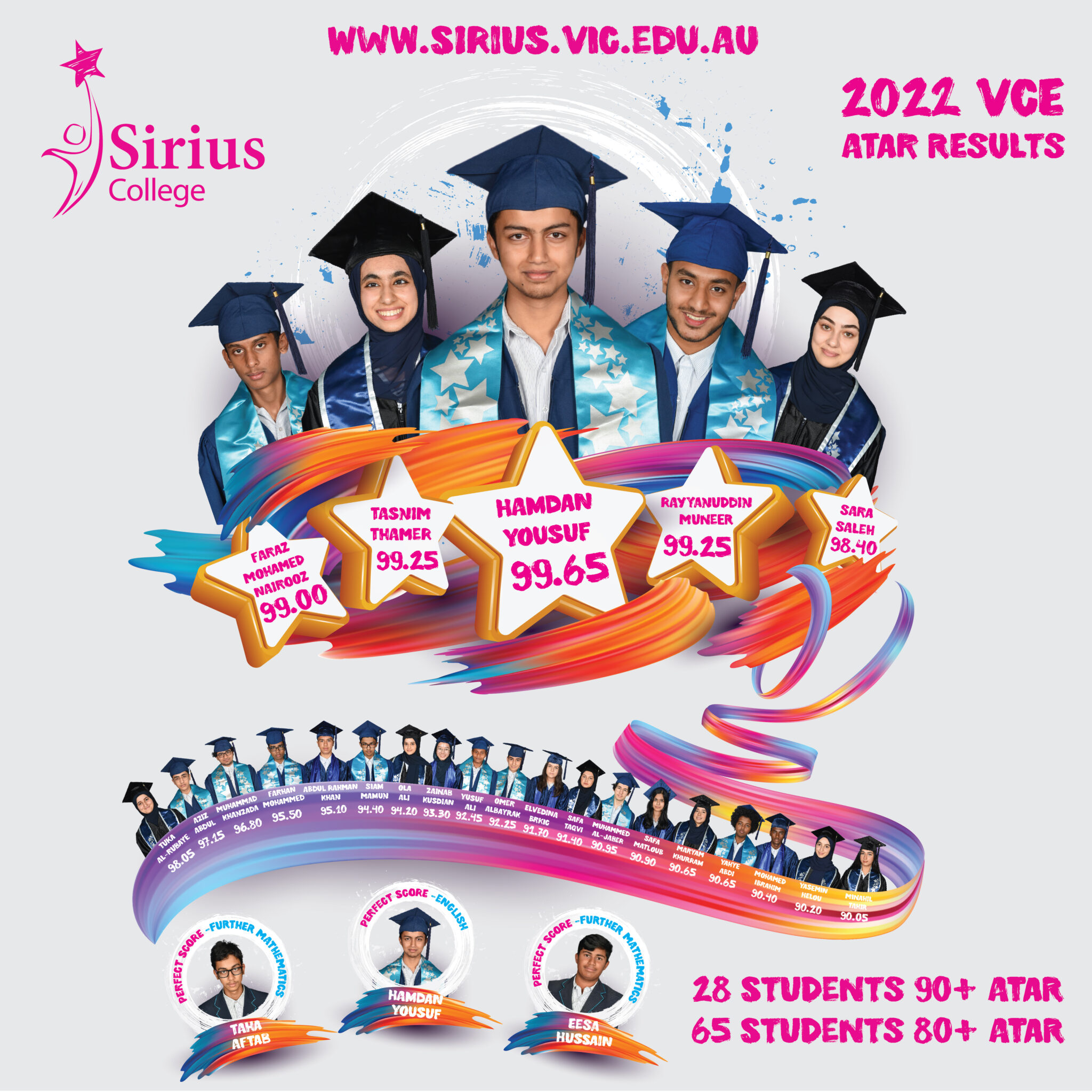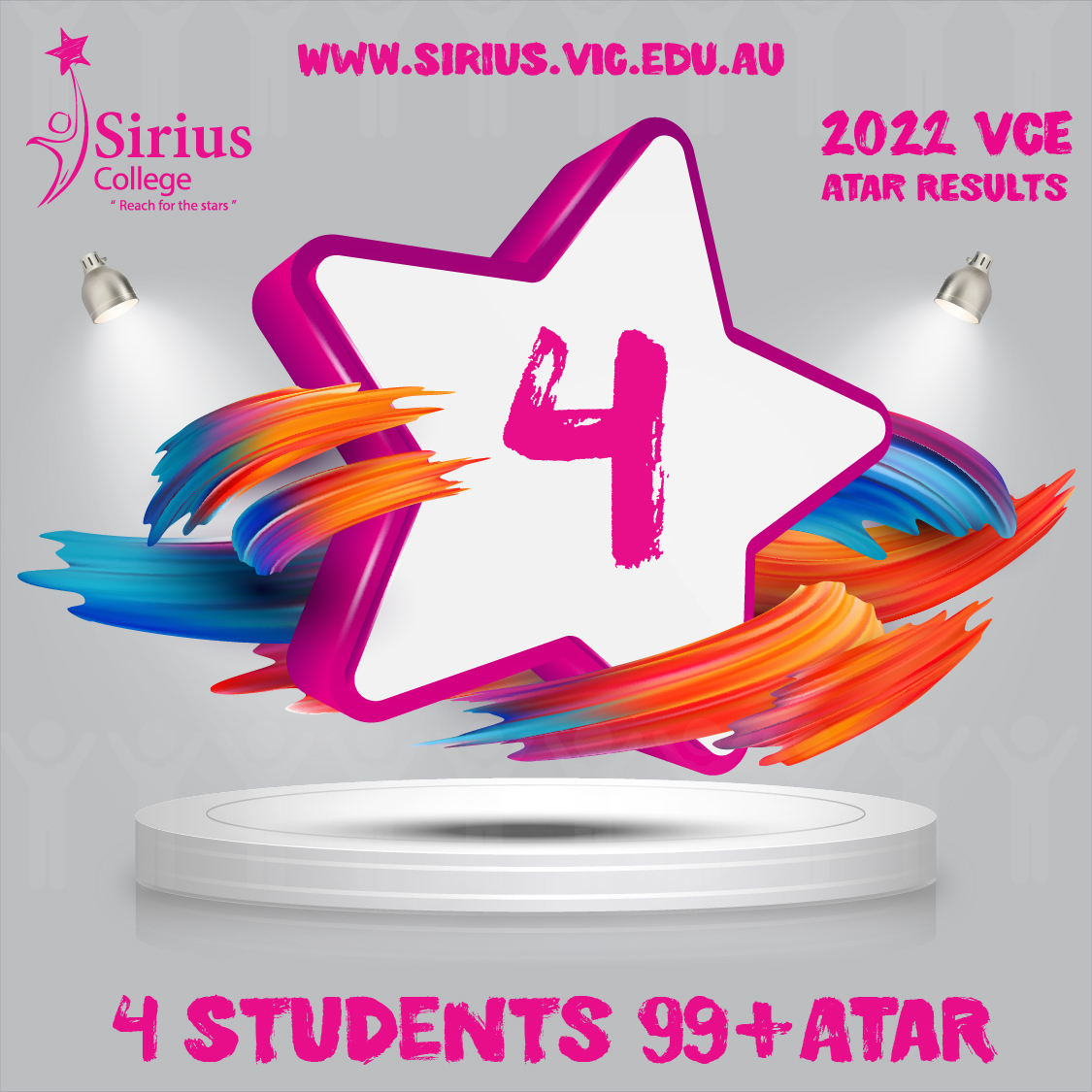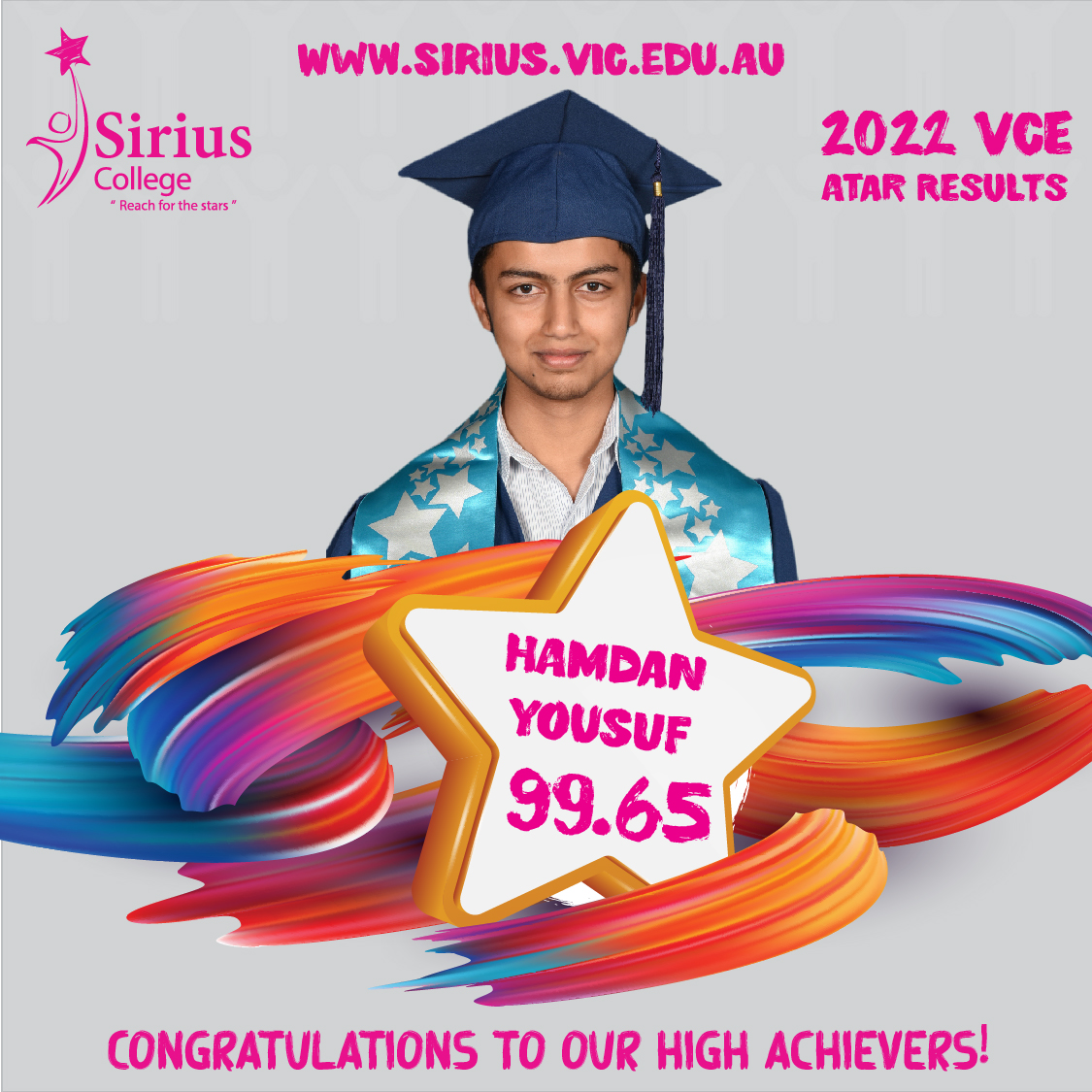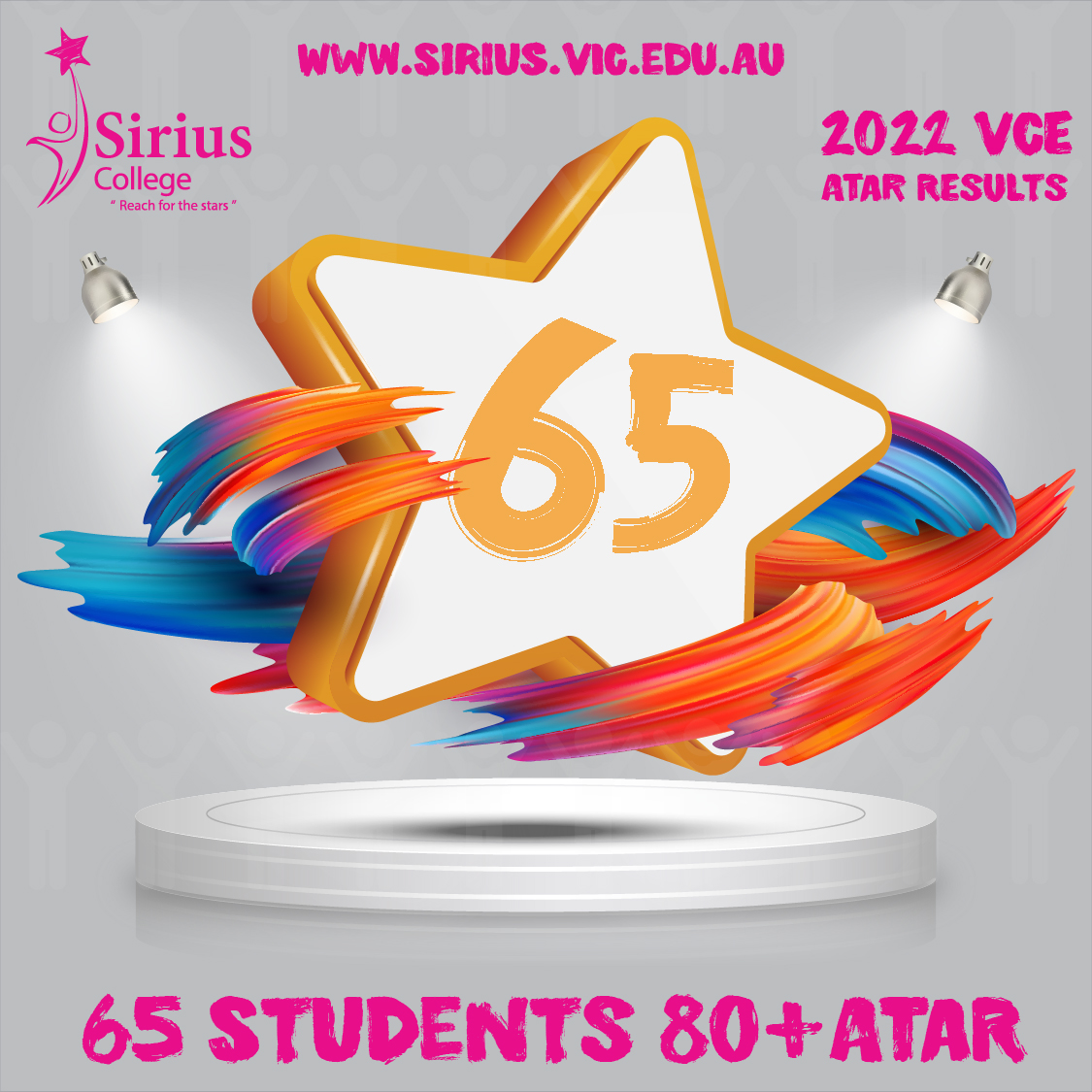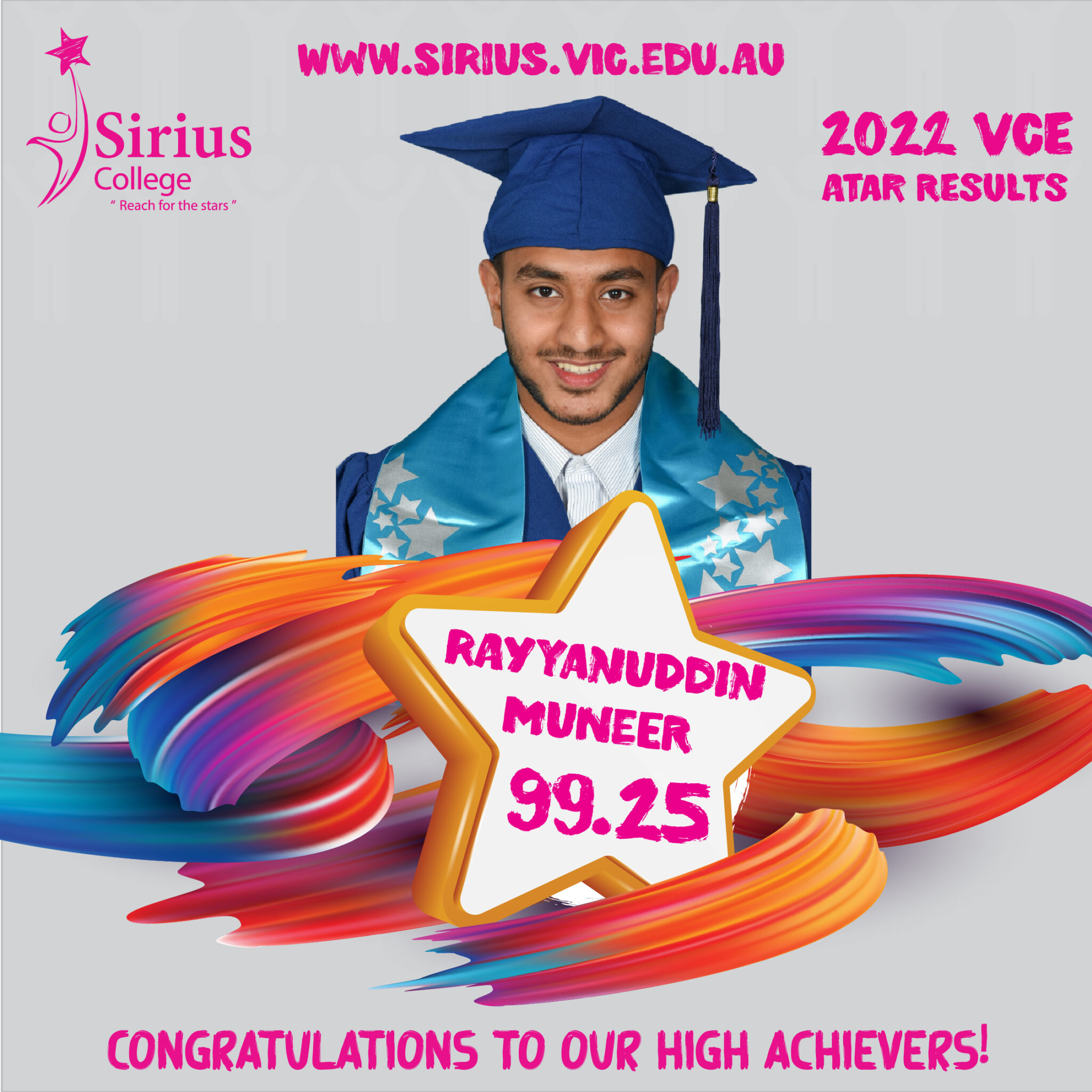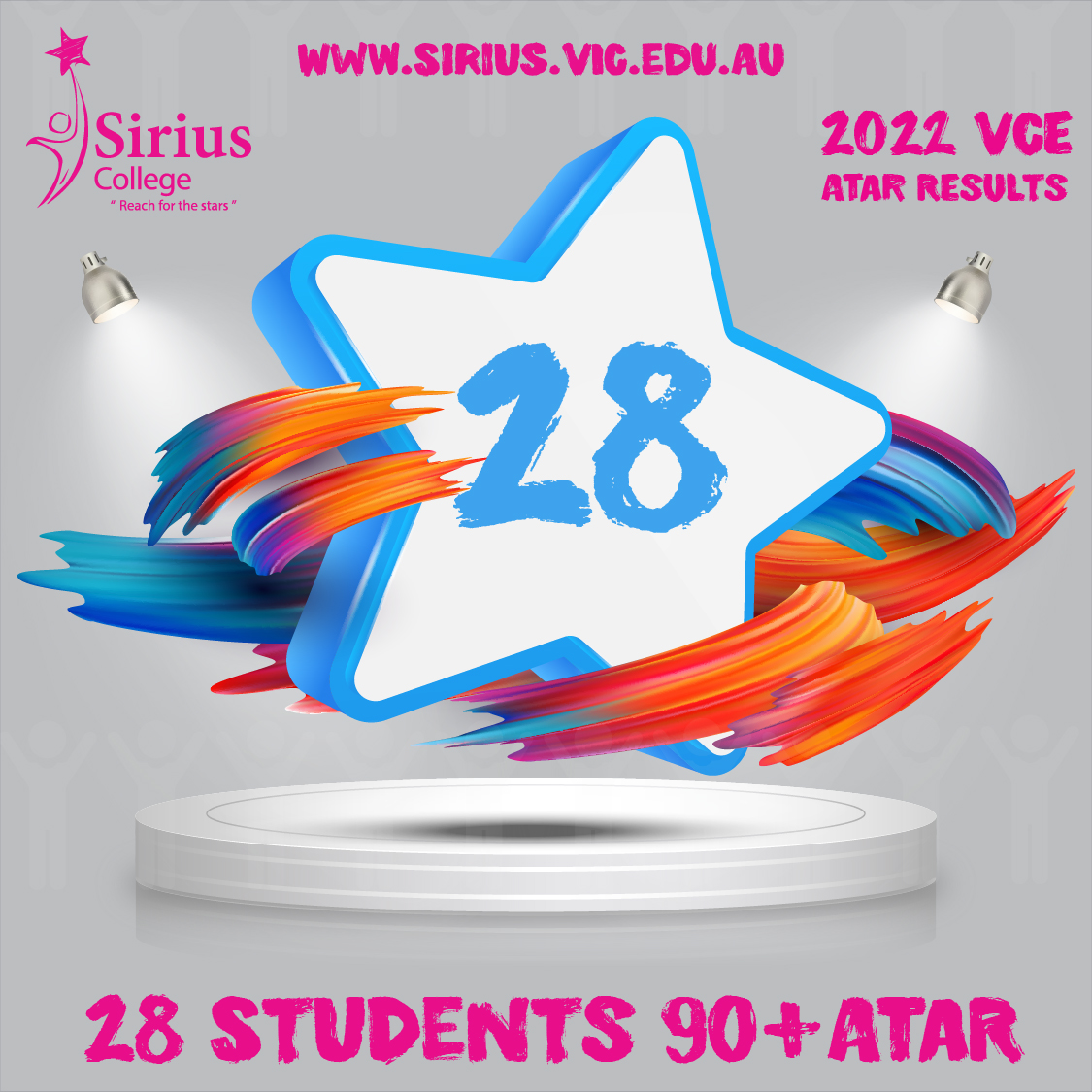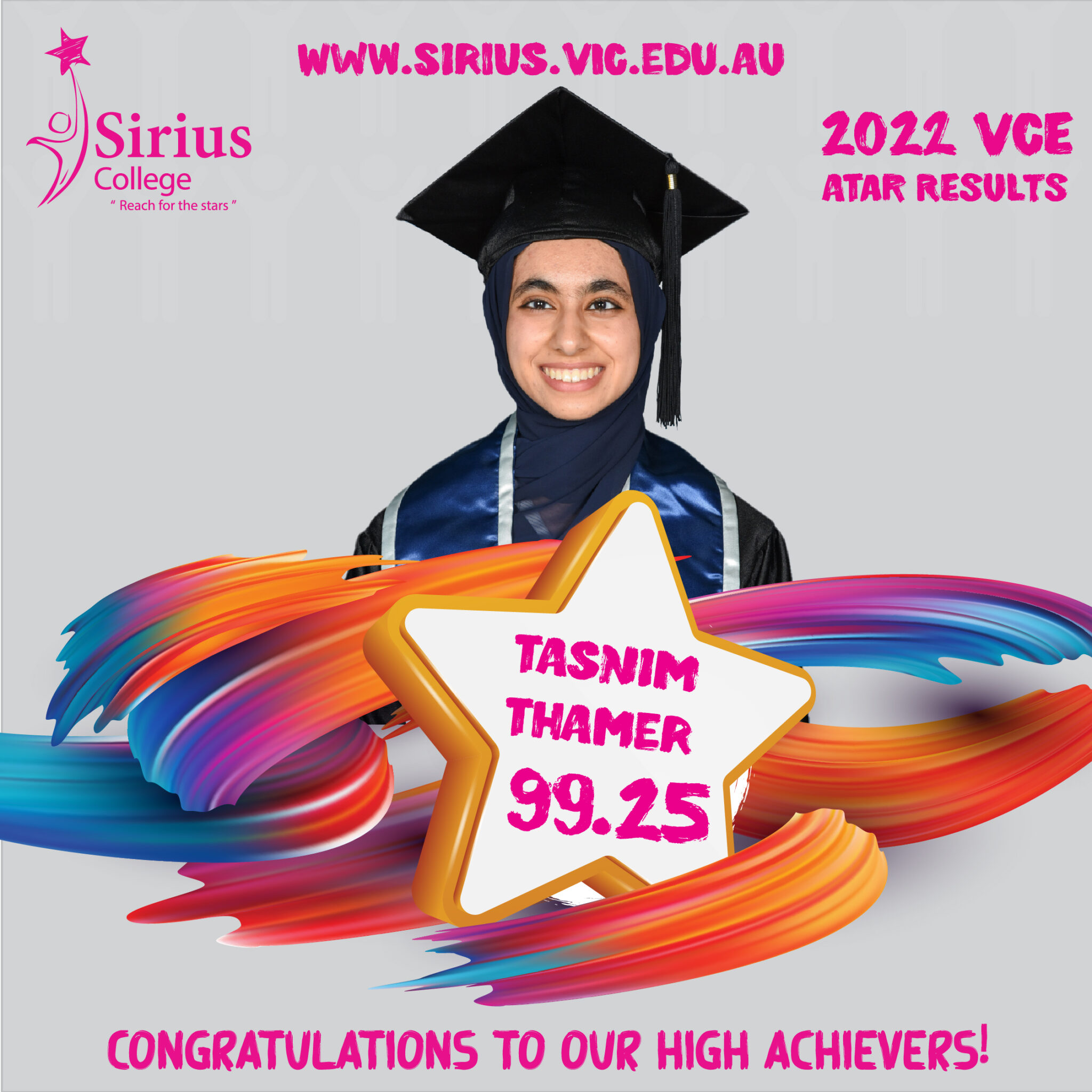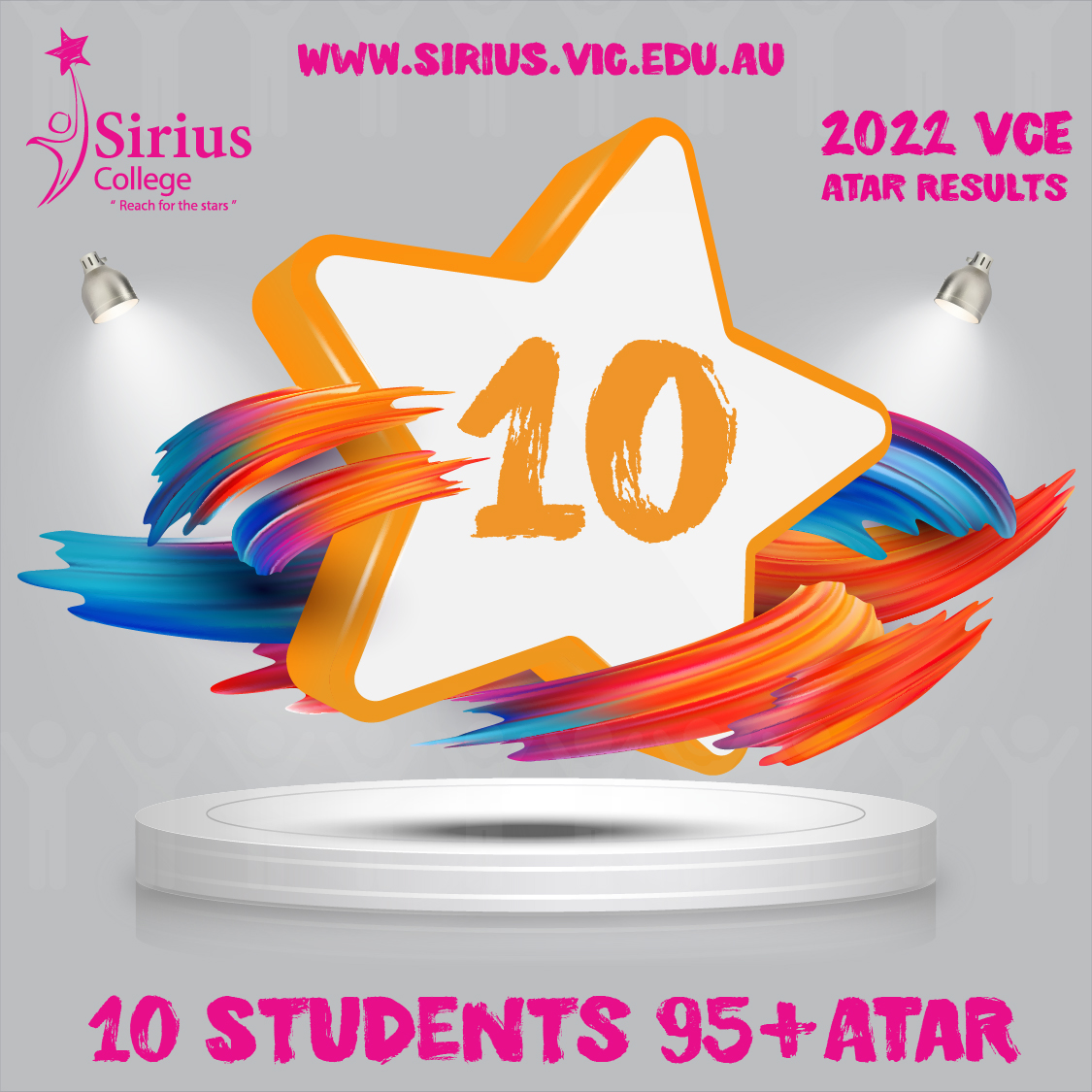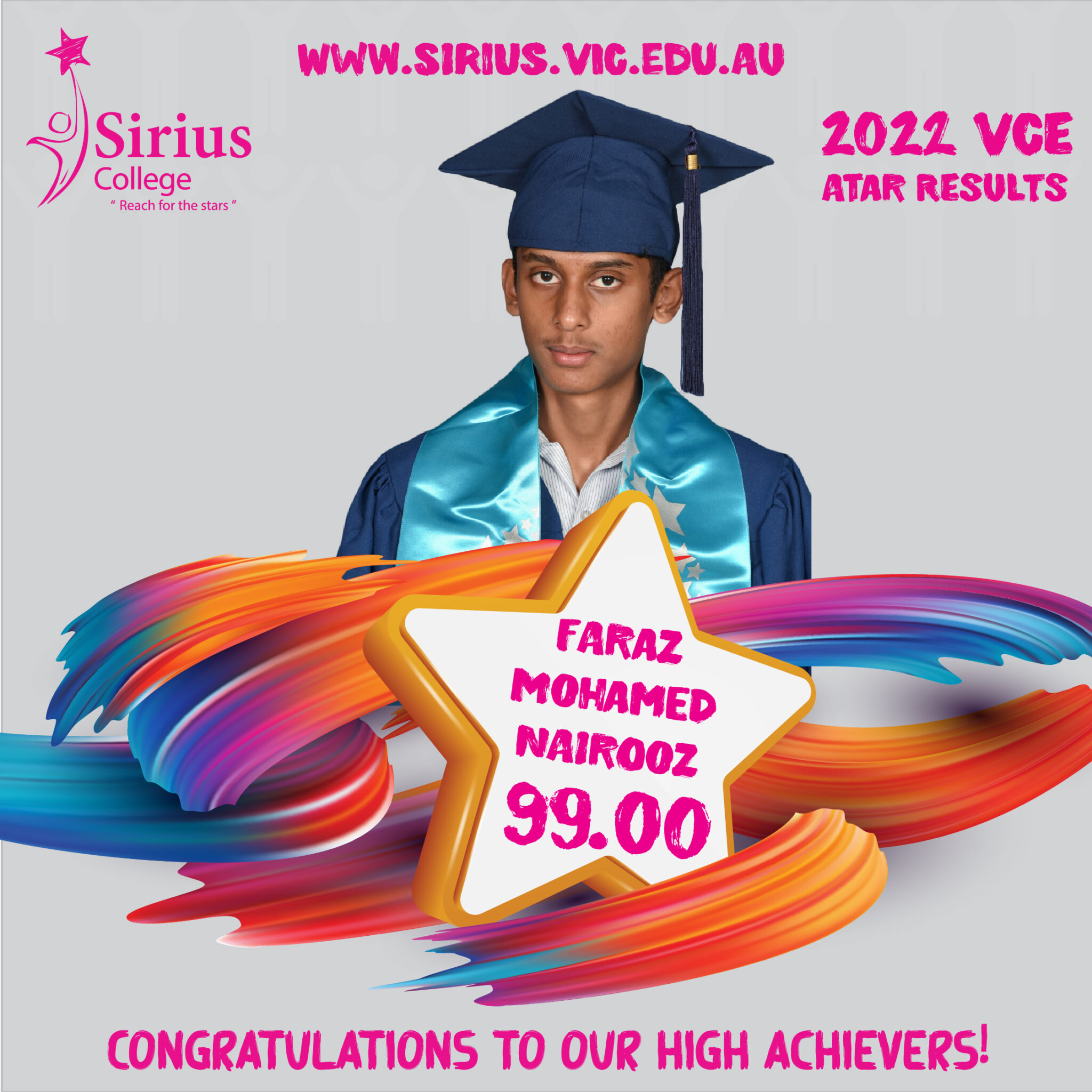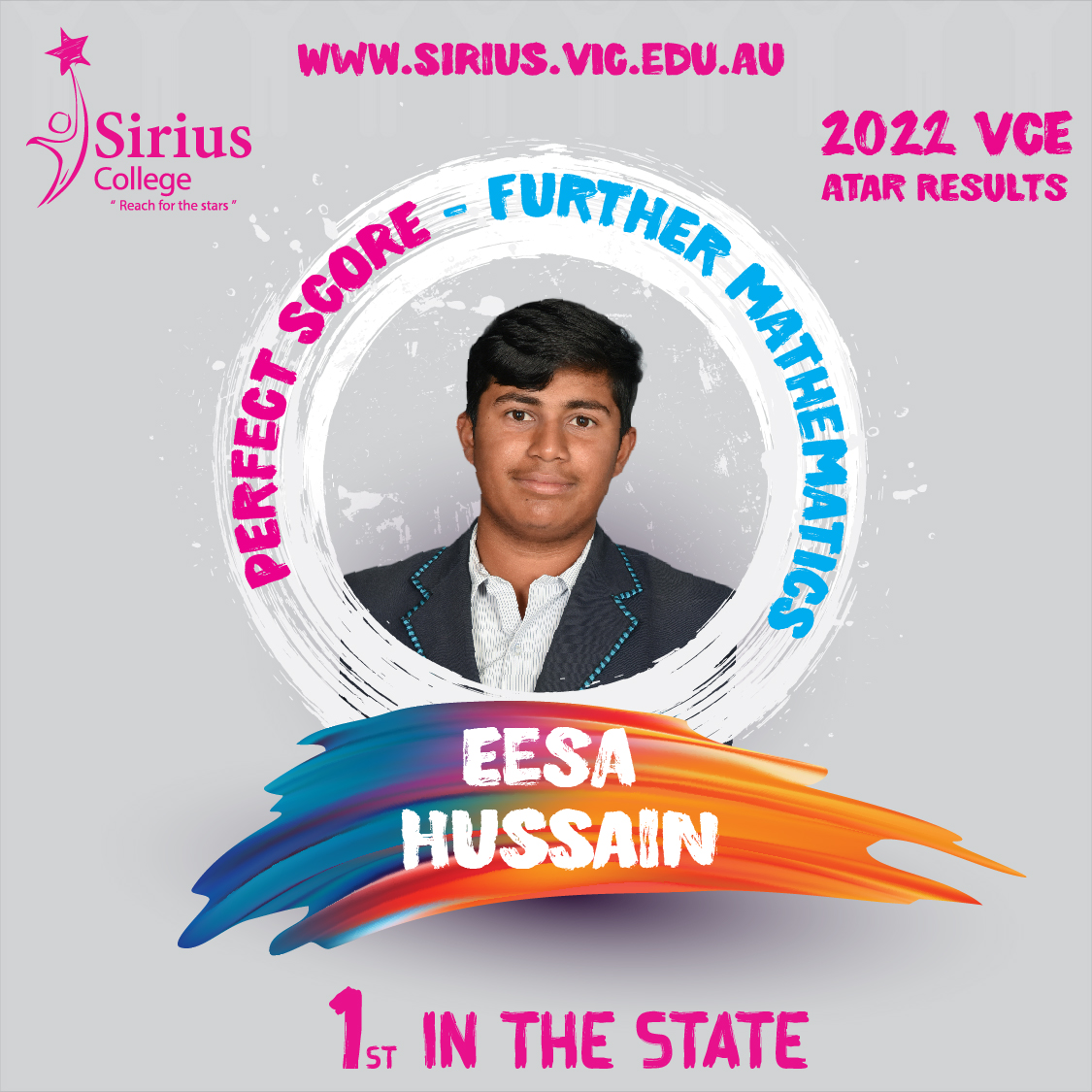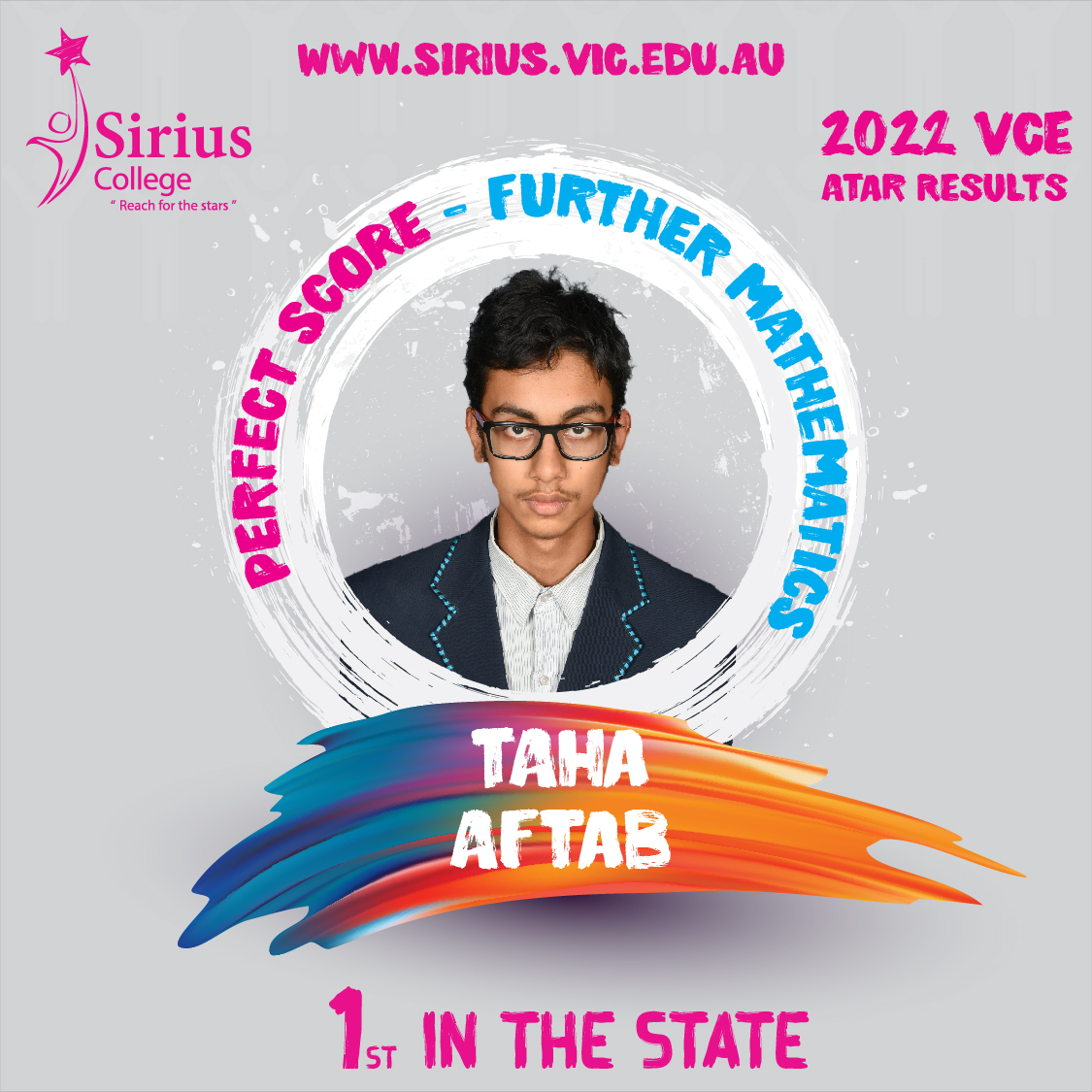 ---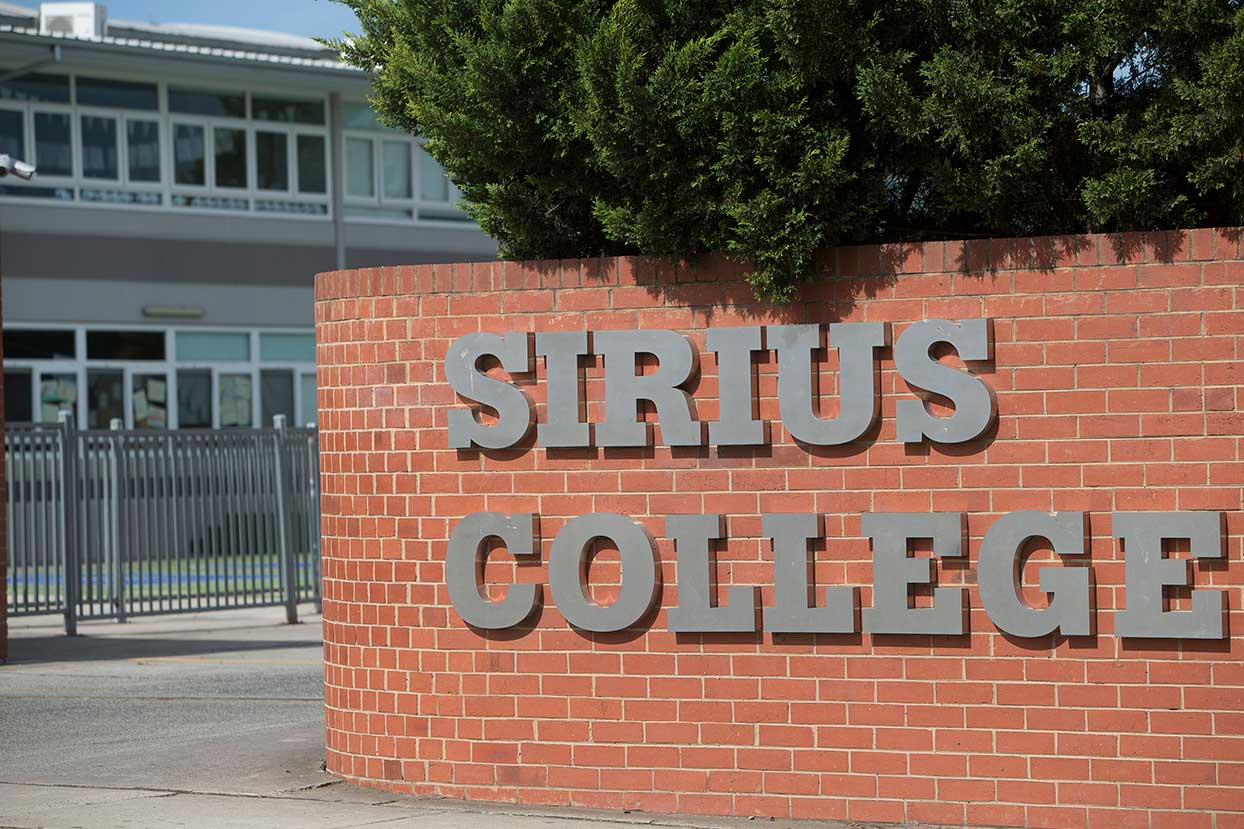 The Scholarship Program at Sirius College aims to encourage and recognise students in their pursuit of excellence. With the help of a scholarship, we intend to provide students with financial support to further their education as well as reward achievement and effort.
There are four categories of scholarships offered by the college:
Academic
Special Talents
Community Service
Financial Difficulty
Click here to visit our Scholarships and Awards page for more details.
How to be a Sirius College student
---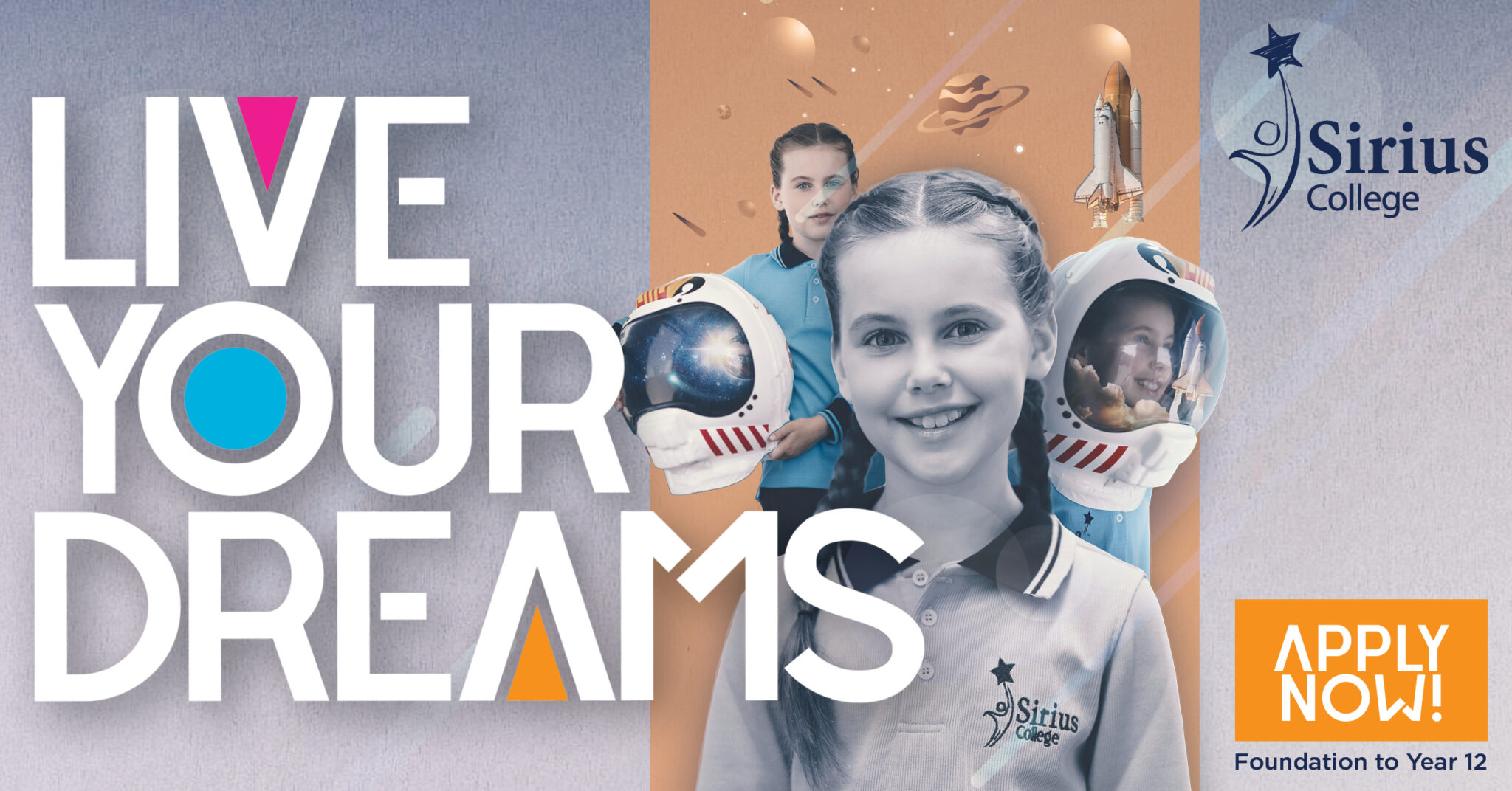 School Fees
---
We understand that a private school is a very big investment for most families and we thank you for considering Sirius College for your child's education.
In addition to our scholarships, we also offer the following sibling discounts  to support our families.
- 20% off tuition fees for the second sibling 
- 30% off tuition fees for the third sibling
- 40% off tuition fees for the fourth sibling
Click here for 2022 school fees and payment options.
---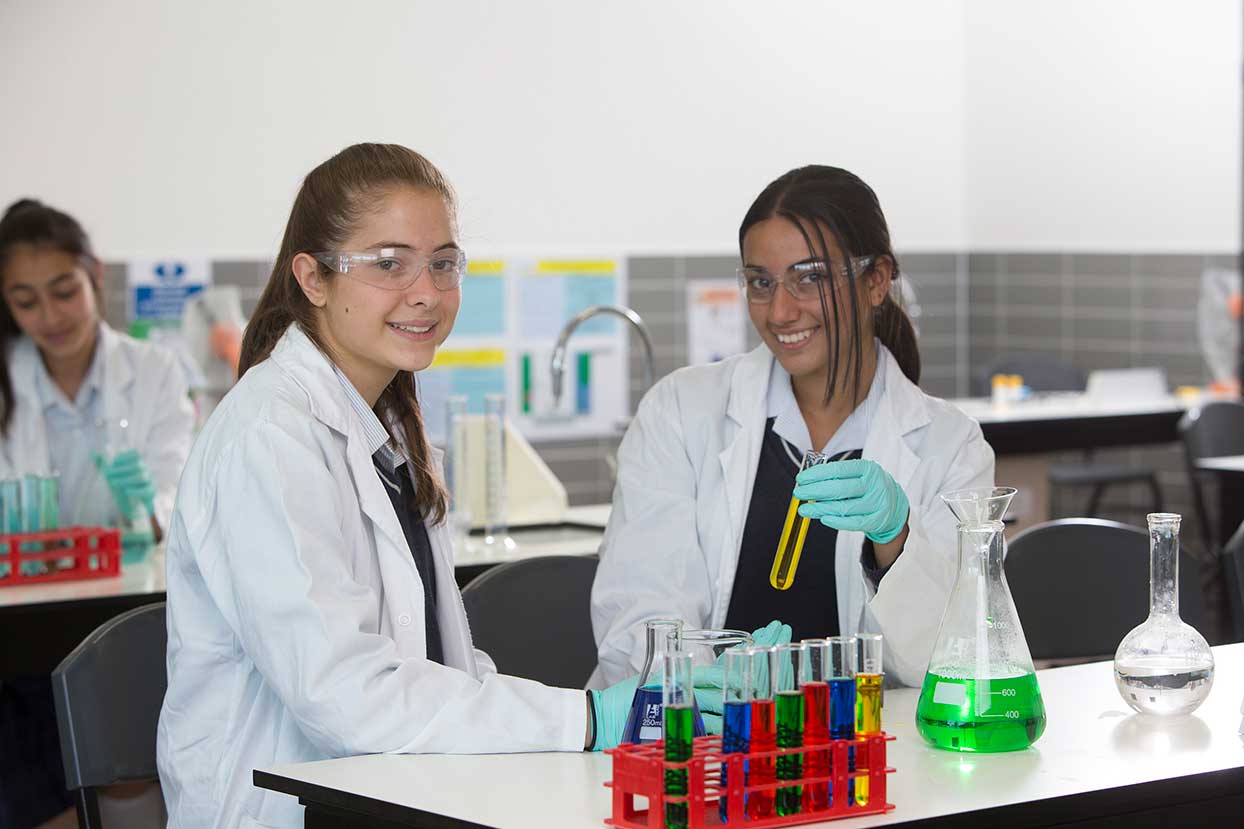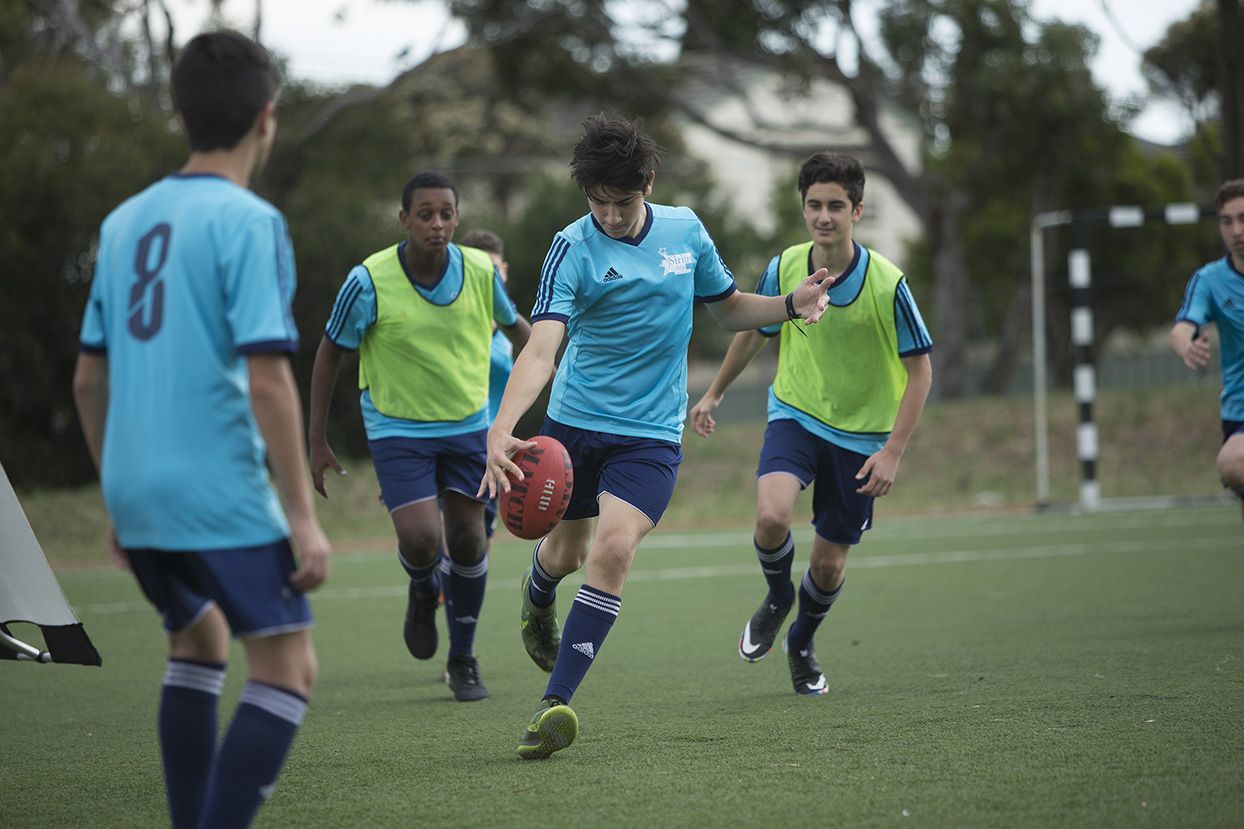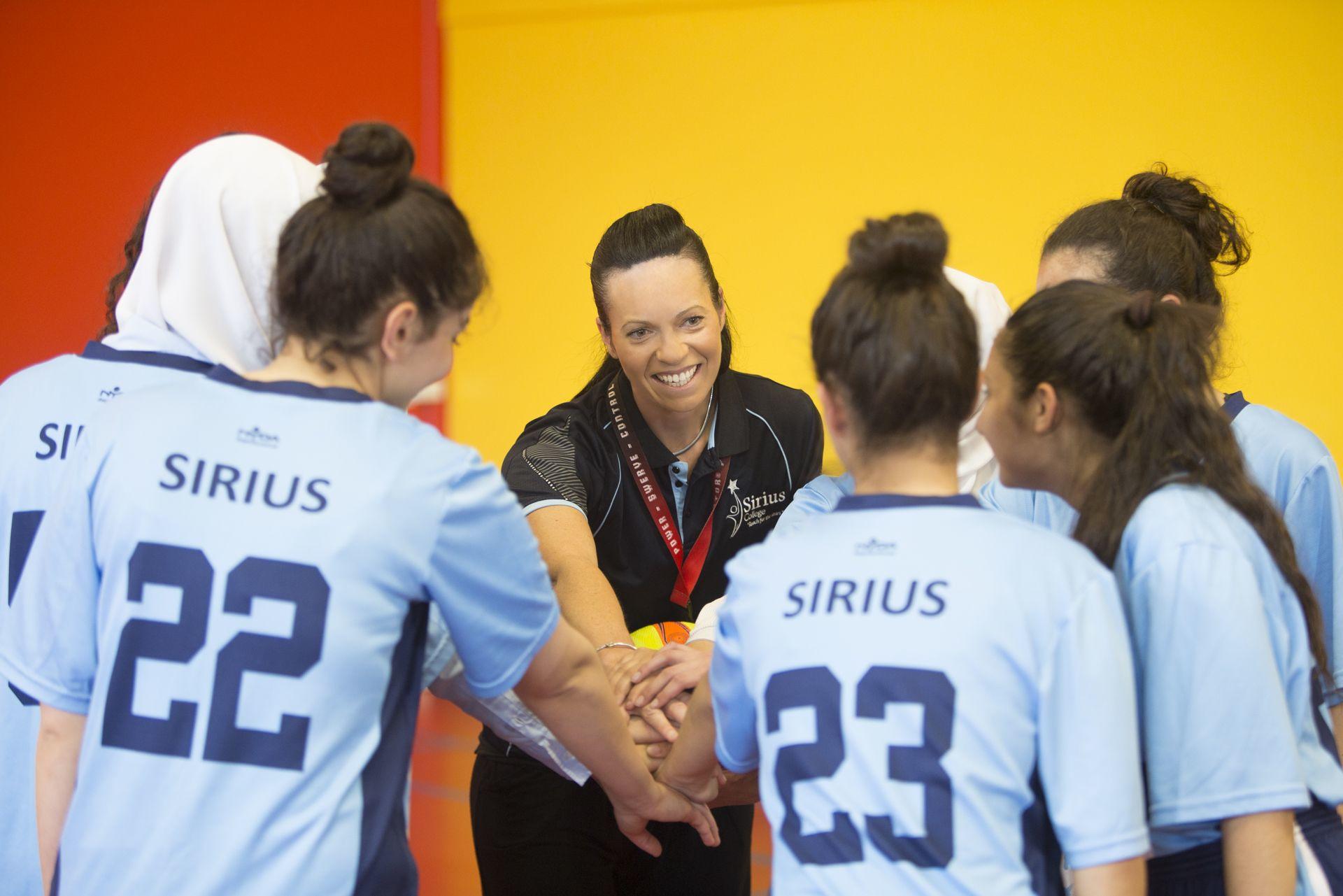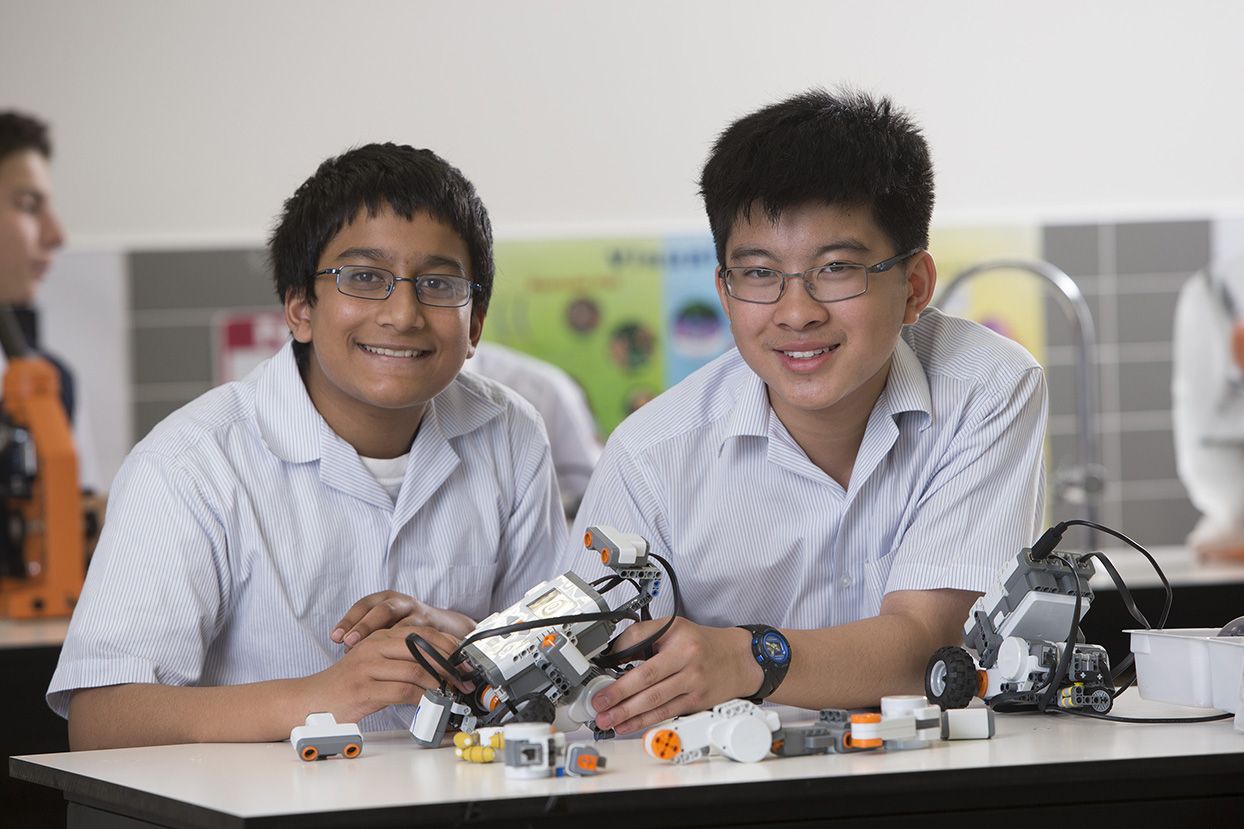 ---
Available year levels per campus
Dallas Campus
Prep - Year 6
Eastmeadows Campus
Years 7 - 12 (Girls only)
Meadow Fair Campus
Years 7 - 12 (Boys only)
Keysborough Campus
Prep - Year 12
Sunshine, Ibrahim Dellal Campus
Prep - Year 12
Shepparton Campus
Prep - Year 6
Campuses
---