This message is only visible to admins
Please enter a Username on the Instagram plugin Settings page
There is no connected account for this username
---
INSTAGRAM
Sirius Social Media
---
FACEBOOK NEWS
Sirius Social Media
All 2018 graduates are invited to The Last Roll Call next week.

Dear graduates, whether you're headed to work, training or further education, we'd love to know what your next steps in life or goals are. Come and share your story at the Last Role Call on 14 February. Registration is essential via this link: bit.ly/2D6trKn

For more information about the event: goo.gl/pVusVw

If you're a graduate or former student or staff member or Sirius College, you are invited to join the Sirius College Alumni Facebook group: www.facebook.com/groups/siriusalumni/

#siriusalumni ... See MoreSee Less
---
TWITTER NEWS
Sirius Social Media
One of biggest differences between top students and everyone else was that when they study, they take practice tests. Only 11 percent of students do this, but they perform better because they are studying in a way that goes beyond memorizing material.

Three Things Top Performing Students Know That Their Peers Miss
Often the students earning the best grades in class aren't smarter, they're just working more efficiently.
www.kqed.org
At Sirius College, each student is encouraged to be aspirational in constructing their career ambitions.

Our career development program provides guidance for all our students from Years 7 to 12.

https://t.co/nE8bfXwfQc

#career #development #ambitions #aspirational
Twitter feed video.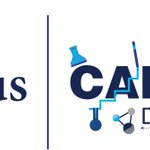 We've all seen it happen to a child confronting long division, or a teenager grappling with geometry. We've even done it ourselves. The frustrated pencil drop, the defeated shoulder slump, and finally, the resigned proclamation: I'm not a math person."

Becoming a Math Person
www.gse.harvard.edu
Melbourne is one of the world's most liveable cities in the world.

We are very happy to provide education in this beautiful city with our six campuses and nurture the new generation of tomorrow.

https://t.co/ZyaT8Zy7uK

#Melbourne #world #nurture #newgeneration
Twitter feed video.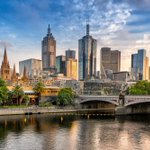 It had been a while since I had an opportunity to speak to high school students but addressing @siriuscollege graduates & current students today in Melbourne was one incredibly rewarding experience. The future is bright!
Load More...